Quebec Records and PRDH are back online. Thank you for your collaboration.

Sébastien Robert, v.-p. Drouin Institute

Quebec Records. Subscriptions starting at $13,00 a month or $100,00 a year. Institution subscriptions available.

More than 41 millions images and files on www.quebecrecords.com
Update : 1825-1849 baptisms and deaths completed, 1850-1861 in progress. 1825-1913 marriages now online. More than 3 million records.
dossier à la cour supérieure du Québec 2011-2012 :
no 505-17-005191-111,
DIRECTEUR GÉNÉRAL DES ÉLECTIONS DU QUÉBEC, Demandeur,
9179-3588 QUÉBEC INC / INSTITUT DROUIN et
JEAN-PIERRE PEPIN, Défendeurs,
LE PROCUREUR GÉNÉRAL DU QUÉBEC, Mis en cause,
COMMISSION D'ACCÈS À L'INFORMATION DU QUÉBEC,
Intervenante.
GROUPE-NÉCRO - is looking for volunteers
Groupe-Nécro is looking for volunteers to index tombstones and obituaries. For more info, visit http://www.groupenecro.org or contact Sébastien : institut.drouin@gmail.com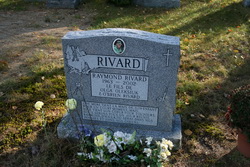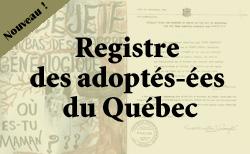 Visitors on January 19th, 2015 : 1 872 988